You'll never look at cauliflower the same again
Ingredients
1 medium-sized head of cauliflower cut into small, bite-size chunks
½ cup of your favorite BBQ sauce
1/3 cup honey
1 teaspoon chili garlic (Sambal Oelek-style) sauce
2 teaspoon olive oil
Extras
Steamer basket with pot and lid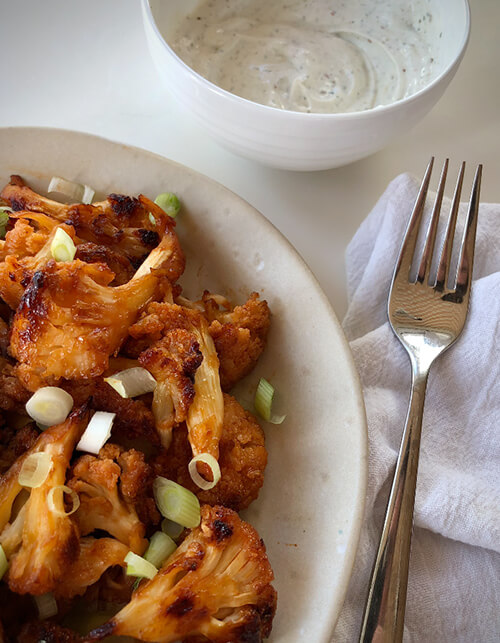 Directions
Place a steamer basket with 2 inches of water in the bottom over medium heat
Clean and trim your cauliflower into small bite-sized chunks and place into the steamer basket
Cook the cauliflower for 4-5 minutes or until fork tender. Watch carefully or it might fall apart! When done, take out of the steamer basket and set aside off heat.
In a small bowl, combine BBQ sauce, honey, chili garlic sauce.
Add the sauce to the cauliflower and coat evenly.
Place olive oil in a large frying pan over medium high heat, wait 1-2 minutes until the oil is warm. Add cauliflower mixture.
Pan fry this "low and slow" for several minutes on each side, caramelizing the sugars, and creating a beautiful crust on the cauliflower!