The last thing I thought about after struggling to have a child for 3 years, is that I would have a child with a serious skin condition.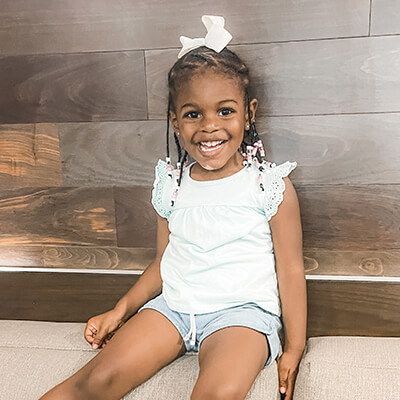 My daughter Zoey was born in the Summer of 2019. We were strategic in naming her Zoey, because the name means "life" in Greek. She definitely brought new meaning to the word "life" into my husband's and I's world. For the first year of her life she developed Eczema. The doctors told us that some babies get Eczema within the first year and that it normally goes away after some time. For Zoey, the Eczema never went away. As I'm writing this right now, she is currently three years of age, and still has Eczema flare-ups. Neither my husband or I has ever had Eczema, nor have we heard of any family members who have had it. Since Zoey was two years old going on three, we thought that Eczema was the main thing that we would have to be concerned about. We did allergy tests with the doctor, tried multiple diet changes, and still nothing stopped the flare-ups. We currently just have remedies to soothe her skin for when it does flare-up.
When Zoey was about two and a half years old we started noticing a spot on her chin. We thought that she had fallen at Preschool and maybe they had forgotten to inform us about what happened. When confronted about the spot on her chin, her Preschool said they were not sure how the spot got there and that they can assure us that there was no recent incident at the school with Zoey. I immediately didn't believe them, but eventually didn't pay it no mind for about two weeks after. My husband and I realized that the spot was not healing. We discussed taking her to a dermatologist that our pediatrician recommended for a while for her Eczema, so we decided to schedule an appointment to discuss this spot on her chin along with the Eczema. This all happened in the Fall of 2020. We didn't get to see the Dermatologist until January of 2021. During that time, from scheduling the appointment to seeing the Dermatologist, Zoey also started losing some hair around her edges and her hair started losing pigmentation in the front of her head as well.
"We just want to protect her at all cost"
When we finally got to see the Dermatologist, Zoey was diagnosed with Vitiligo and we were given a couple of options. We were told that she can do a laser treatment, but that it wasn't recommended until she turns around 4 or 5 years old. We were also told to put a prescribed cream on her spots and to use a particular shampoo for her hair. She had two follow up appointments with the doctor to check on her progress. It's been about 8 months since being diagnosed, and her Vitiligo has been slowly progressing. Zoey has gotten some more spots on her body, along with some discoloration on her lips. We have been using the cream and shampoo consistently. We are currently looking into other doctors and suggestions.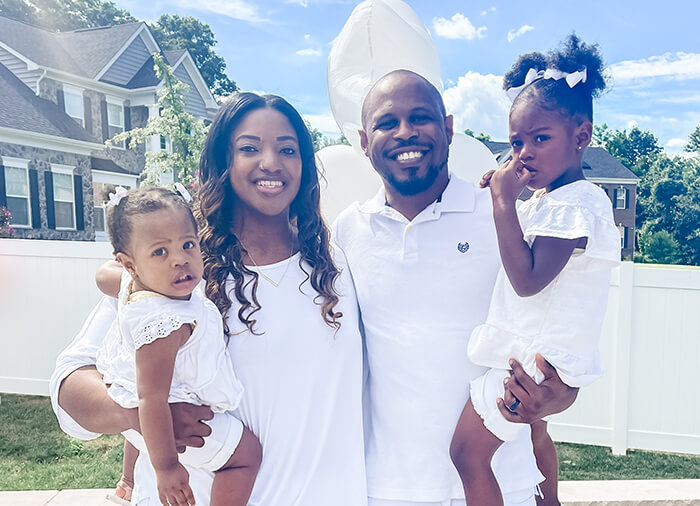 At this point the diagnosis has been harder on us than Zoey. She's 3 years old now and does not even know that she has anything wrong with her skin. Our concern is that if we don't end up healing this skin condition, when she does realize what she has, how do we explain it to her to make her not feel like something is wrong with her. She is absolutely perfect no matter what condition she may have. What about when other kids at school begon to ask her about it? As a teacher, I've seen students get bullied for the silliest things. We just want to protect her at all cost, as any parent would want to do. Our dermatologist did mention going to support groups. I currently follow the Global Vitiligo Foundation on Instagram and have been doing my own research. We've recently heard that the FDA just approved a treatment for Vitiligo using a cream, but it's currently only available for children 12 years and older. We pray that God leads us in the right direction. Zoey now has a younger sister who looks up to her, and we only want them to know that they are made perfectly no matter what challenges they may face. As we are parents to young kids, and the world is constantly changing and evolving, we will continue to seek guidance on this matter. Feel free to follow along on our Vitiligo Journey on my Instagram page to hear about current updates. Life comes with many lessons, but as I always say, life's a journey, so enjoy the ride!