Take your next barbecue from ordinary to extraordinary!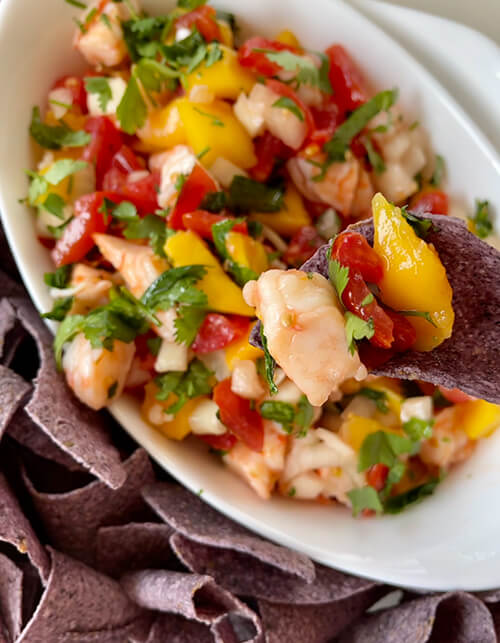 Ingredients
1 cup steamed shrimp, chopped into small bite size pieces (note: for a vegan alternative, substitute with one sweet bell pepper chopped into small/medium sized bites).
½ small sweet onion, diced small
1 cup diced tomatoes
Small handful of fresh-chopped cilantro
1 cup diced ripe mango
½ lemon juice
1 teaspoon salt
Dash of pepper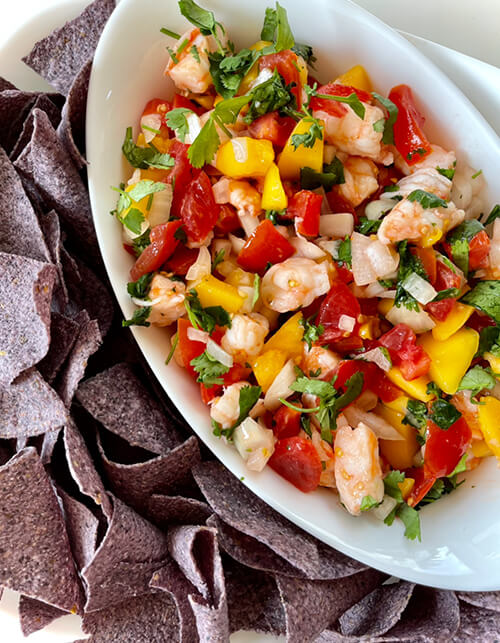 Instructions
Add everything into a large bowl. Mix well to incorporate all the ingredients. Allow to sit in your refrigerator for 30-45 minutes to let the flavors come together. Once "rested," add salt and lemon juice to taste. Serve with your favorite chips!