S03-E11: Anger Management
Angry moments versus Anger issues. Is there a difference? We uncover how to deal with anger from all aspects.
---
Featuring Special Guest, Esther Boykin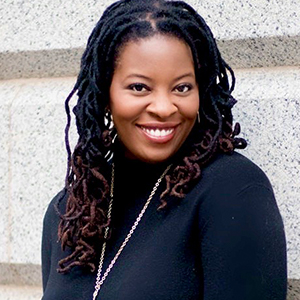 Esther Boykin is a psychotherapist who wants to live in a world where everyone believes that Therapy Is Not A Dirty Word. As the CEO of Group Therapy Associates, a private practice in the DC metro area, she works every day to make mental health accessible, innovative, and culturally relevant for all people.
In 2017 Esther launched Therapy Is Not A Dirty Word, a brand new division of GTA designed to bring mental health conversation outside the traditional office setting and into the community through media, webinars, social events, and retreats.
In addition to her role asa licensed marriage & family therapist and CEO, Esther is also an adjunct professor at Virginia Tech teaching the business of therapy, author of The Date Deck, and a sought-after relationship and mental health expert. She was recently named a top 21 relationship expert to follow by Cosmopolitan magazine and has appeared on Bravo's Real Housewives of Potomac, HuffPost, Good Morning Washington, the Wall Street Journal, Refinery 29, and a myriad of other media outlets.