Eat what you want, Pray you'll still be comfortable, and Love how you look when you leave the house
Two months after giving birth I had to go to Paris for Fashion Week and regrettably packed my Louboutin 'So Kate' 120mm pumps. I hadn't worn a shoe with real heel height in almost a year. I was in so much pain the night I wore them out to dinner that I sold them to a consignment shop when I got back to Los Angeles.
Exuding style is still my priority when going out but now so is being comfortable.
See below my favorite go-to looks that are easy and fun to recreate:
Daytime Drinks with A View
We have kids now so your friends will understand when you show up fashionably late in this faux snakeskin trench, ankle jeans and puff bag.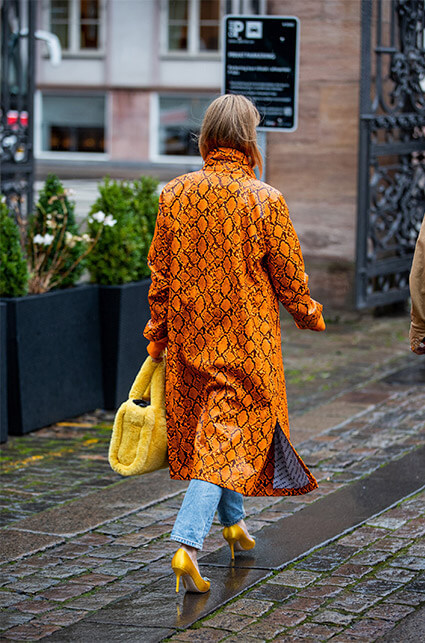 Image Source: www.refinery29.com
Happy Hour with Friends
A fitted denim jacket, boyfriend plaid pants and my favorite Mom sneakers, the New Balance 993s. From carpool with the kids to Hennessy Sidecars with the girls.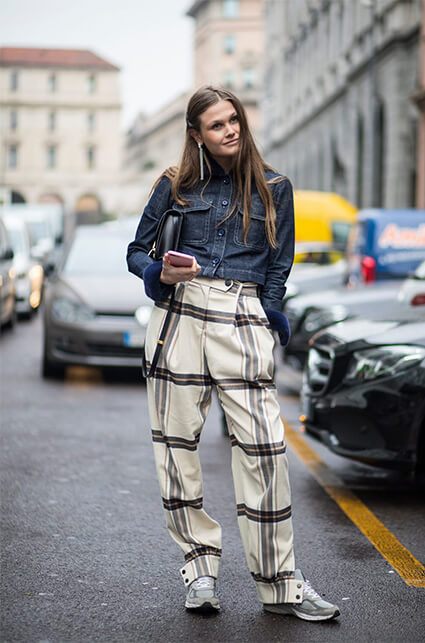 Image Source: www.fashionista.com
Dinner reservations at Mr. Chow
On the other side of postpartum and at pre-baby weight, my confidence overflows from the inside out so much so that I would wear this hot pink sweater with matching wide-legged pants and bag. I want to be seen coming and going.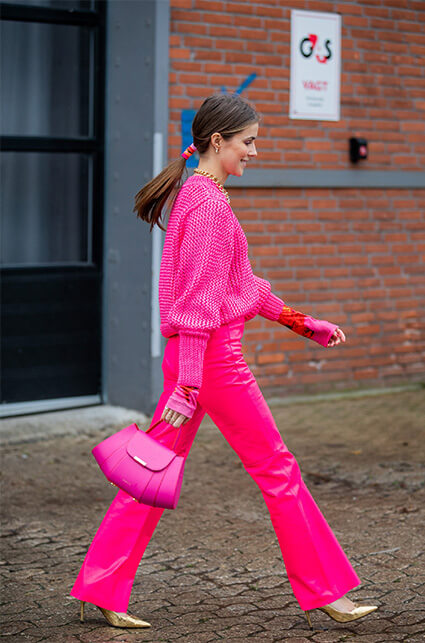 Image Source: www.refinery29.com
Hookah at My Favorite Hole-In-The-Wall
My crop top, his oversized jacket, my pants and penny loafers and my daughter's mini bag. And a bright red lip of course to celebrate Mom's night out.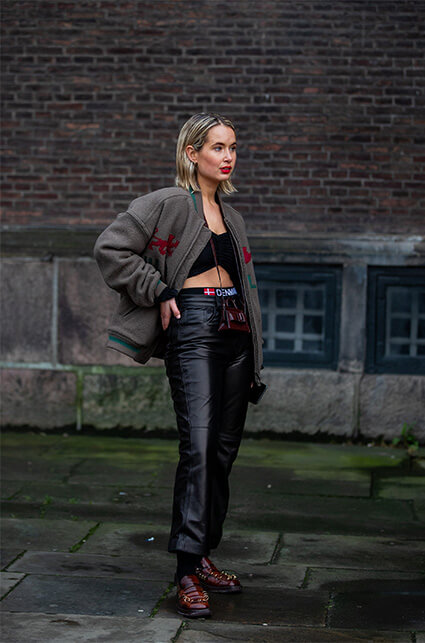 Image Source: www.refinery29.com
Meetings to Talk Business
Blazer sets are my go-to. Oversized and comfortable, yet business casual. And paired with a heel height low enough I can push through in.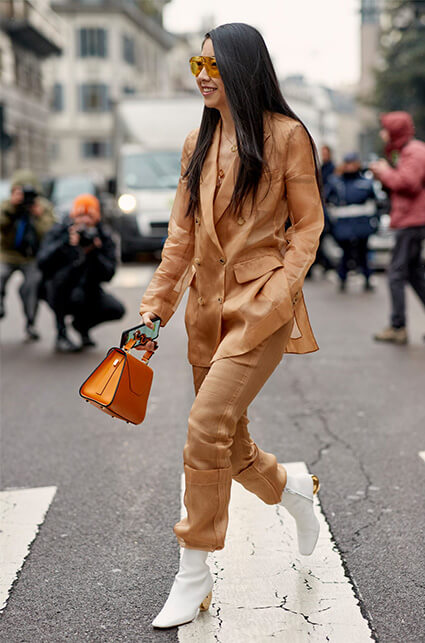 Image Source: www.fashionista.com