Live Wine Tasting featuring Bella Vida Vineyard and Steven Whiteside
Virtual wine tasting with Steven Whiteside, owner of Bella Vida Vineyard
It's time to taste some amazing wine! We hope you received your orders so that you can sip with us! We're having a virtual wine tasting with Steven Whiteside, owner of Bella Vida Vineyard!
---
Featuring Special Guest, Steven Whiteside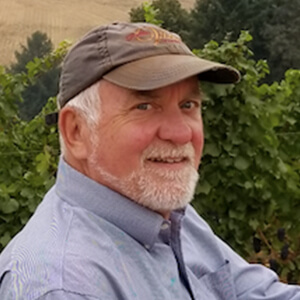 Steven Whiteside, owner of Bella Vida Vineyard in Dundee, Oregon, began his career in wine in the early 90's after a chance meeting with Jim and Loie Maresh, owners of Maresh Family Vineyard. Steven was intrigued by their drive to raise their family "on the farm," and took note of the highly supportive community in Dundee. The cool climates and soils were perfectly suited for the production of pinot noir, and have attracted many winemakers dedicated to the production of the varietal.
After purchasing a 36-acre property adjacent to Maresh Family Vineyard, Steven planted his first crops in 1998. Wanting to leverage the expertise in the Dundee area, he took a novel approach of partnering with three of his favorite local winemakers to produce his first and subsequent vintages. By working together, they were able to offer consumers the ability to experience different winemaking styles, all produced by the same vineyard. As a result, Bella Vida's popular "Winemaker Series" has remained the cornerstone product line since its inception.